Nestled in the Santa Cruz Mountains, about six miles north of Santa Cruz and 30 miles south of San Jose, Scotts Valley's prime location and sought-after amenities make it a neighborhood that offers all the conveniences of city life while enjoying a suburban atmosphere. From delicious restaurants and picturesque parks to incredible schools and live entertainment, the community truly has it all and attracts residents and visitors from all over the country.


During your next outing to the area, consider adding some of these top things to do in Scotts Valley to your itinerary for a wonderful day in the community you'll be sure to remember.
Explore the nature scene
With so many stunning landscapes and lush terrain throughout the region, exploring the natural surroundings is, without a doubt, one of the best things to do in Scotts Valley. In the western portion of the Santa Cruz Mountains, you'll find the marvelous Glenwood Preserve Open Space. With miles of nature trails for hiking and mountain biking, it's a fabulous place to unwind and get in touch with the environment. You'll often see groups of people out for community hikes or residents with their dogs, thanks to the preserve's many pet-friendly trails.
Have some fun in the sun
As if its gorgeous natural settings weren't enough, Scotts Valley is home to incredible recreational centers as well for you to have some fun in the sun. The neighborhood's Parks and Recreation Division does a superb job maintaining public spaces throughout the town, featuring an abundance of activities ranging from recreational centers to aquatics. The most popular community spot in the neighborhood is
Skypark
, which offers many ways to enjoy an afternoon. From picnic areas, tennis courts, ball fields, and walking trails, there are plenty of opportunities to unwind in the warm California air. There's even a skatepark for those with an adventurous spirit and plenty of playground equipment for families with young children. For those with a furry friend, the park also offers areas for dogs to run around and play.
Attend a community event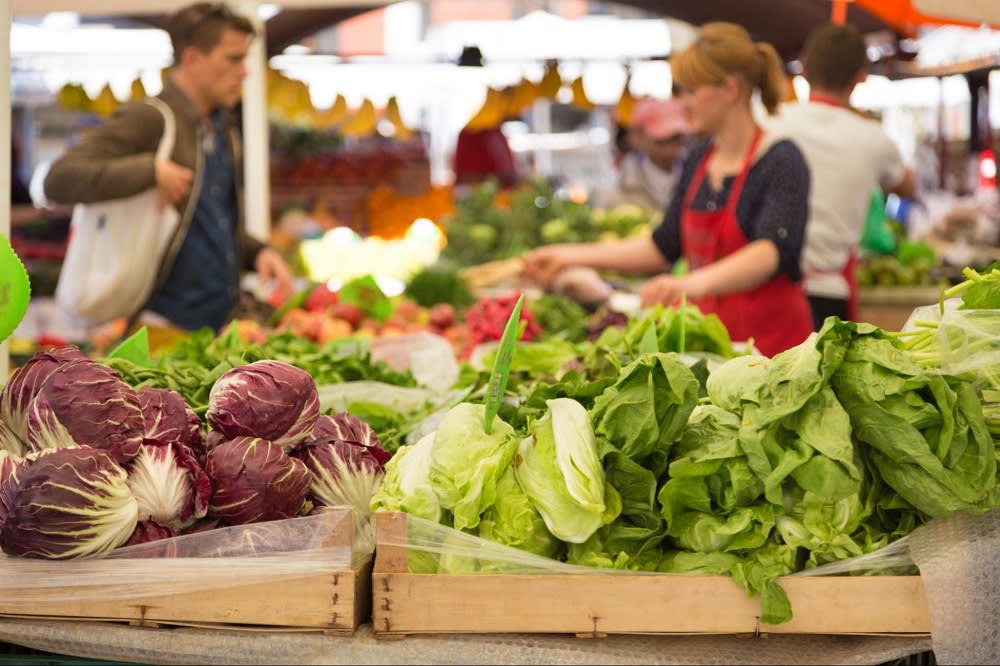 There are lots of community events throughout the year in Scotts Valley, and if you happen to be in the neighborhood while one is taking place, you should definitely attend. The social environment is always lively, bringing people of all ages together. Held in Skypark, the
Fourth of July fireworks celebration
is one of the most beloved events among locals. With delicious food, musical performances, and exciting children's activities such as face painting and a petting zoo, this family-friendly event is always a blast.
The
Scotts Valley Art Wine and Beer Festival
is also an awesome event to check out, attracting visitors from all over the region. With live entertainment, award-winning beverages, and over 100 local artists showcasing their work, it's a can't-miss event. From the late spring to the fall, the
Scotts Valley Farmers Market
is another seasonal gem. With lots of locally-produced fruits, veggies, meats, cheeses, and more on top of tasty ready-to-eat cuisine, it's a wonderful place to grab some groceries and a bite to eat while mingling with the neighbors.
Learn about the local history
Scotts Valley has a fascinating history dating back generations. Learning about the region's past is one of the best ways to soak in the atmosphere and discover its charm. The Hiram D. Scott House is the perfect place to start, which is recognized as a Santa Cruz County Historical Trust Landmark that has earned a spot on the National Register of Historical Places.


Built in 1853 by Hiram Daniel Scott, who the neighborhood is named after due to his purchase of Rancho San Agustin and its valley from Joseph Ladd Majors in 1850, the iconic Greek Revival-style structure is situated behind City Hall in
Mac Dorsa Park
. There's lots of open green space to relax in surrounding the house, offering amenities such as BBQ pits and gazebos, making it a great place to head for a picnic or a leisurely stroll. The house is also open for touring on several designated days throughout the month, which is an interesting way to travel back to the neighborhood's earliest days.
Enjoy a delicious meal
The culinary scene throughout Scotts Valley is quickly blossoming into something special, so be sure to enjoy a delicious meal while you're out in the neighborhood. As the neighborhood is primarily residential, there are still lots of top choices to choose from. From grab-and-go joints to coffee houses to classy establishments, there's no shortage of tasty restaurants with upbeat ambiances to dine in. There are several bars and lounges throughout the area as well, providing lovely destinations to have a nightcap after a wonderful dinner with family or friends.
As a serene community with much to offer, it's no wonder residents love to call Scotts Valley home. While there's no shortage of things to do in the region, the best way to experience Scotts Valley is by exploring the nature scene, having some fun in the sun, attending community events, learning about the local history, and enjoying a delicious meal. With these activities planned, you'll be sure to cherish your time in the neighborhood.
Partner with a trusted real estate agent
If you're interested in buying or selling a home in the Scotts Valley real estate market, Liz Kroft can happily assist you. Having handled countless transactions involving homes for sale in Scotts Valley and those in its surrounding neighborhoods, her expertise in the housing market and years of experience will set you up for success in this competitive neighborhood. Contact her today to get started!