Life is beautiful in Capitola. The sun is almost always shining, the sea breeze brings in the fresh air, and everywhere you look, there's beauty to behold. It's only natural that a place so delightful should be full of incredible shopping. How else would the locals maintain their seemingly effortless chic looks?
There's a casual vibe around town that permeates from the shops, allowing you to spend a day exploring your favorite wares, feeling relaxed and at ease. True to the Monterey Bay area, the shopping experience of Capitola ranges from laidback stores to high-end boutiques. You can find eclectic decor for your home or that new designer bag you've been eyeing. Best of all, you'll be in the pristine setting of Capitola. When the ocean is your backdrop, everything looks a little better.
Capitola Village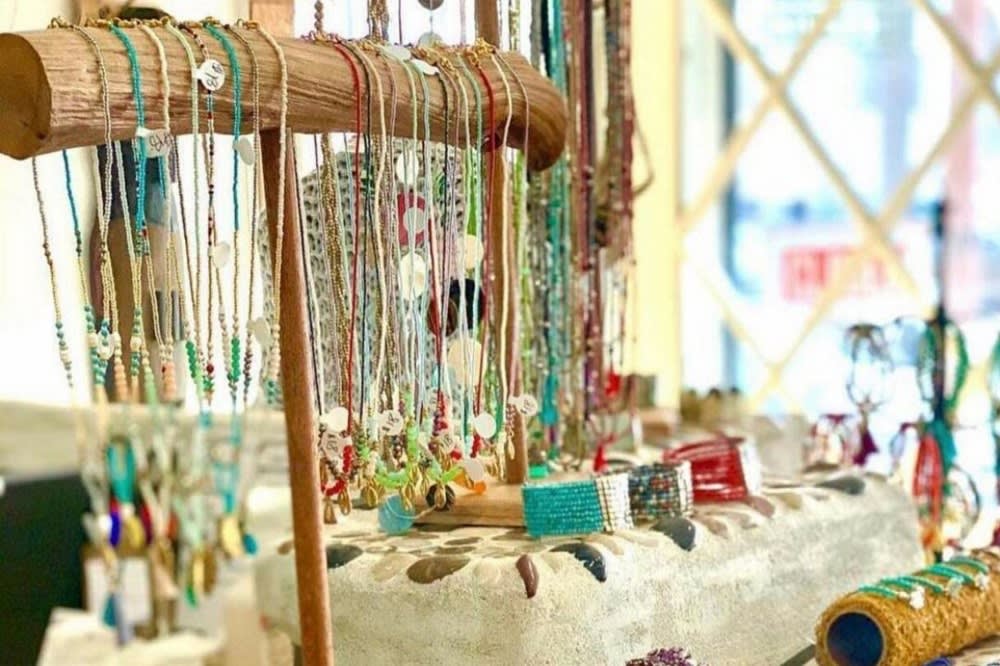 Photo courtesy of Capitola Village
Capitola Village has to be the pinnacle of Capitola shopping. The village was first established by a camp of tents back in 1874, making it the oldest seaside resort town in California. A year after the inaugural erection of the bayside campsite, locals built the first hotel, creating the Capitola resort experience. While the original hotel burnt down in the 1900s, the colorful facades of the village's shops and restaurants pay homage to the hotel's original look.
Don't worry, though; the village offers a lot more than a rich history and attractive buildings. Of all the things to do in Capitola, the village is a universal favorite. Walking through
Capitola Village's
streets, you'll be greeted with custom shops full of handcrafted wares and luxury boutiques with all the latest finds. As you peruse through the endless shops, the delicious aroma of delectable culinary confections will waft past you. It's easy to take a quick break for a delicious bite of food.
Brown Ranch Market
While the village is an exciting and dynamic place to shop, it's also a hot tourist destination, making it a busy spot.
Brown Ranch Market
has the household brand stores that you need for your day-to-day life. You can find department stores with all the wares to stock your closet for the season while also getting all the food you need to stock your fridge for the week. If you need something to eat before heading home, the market is stocked with scrumptious Capitola restaurants. Get a bite to eat before heading to the next store.
The shops of Brown Ranch Market are of a higher quality than many of the other local markets, creating a sense of security around town. Similar to the village, Brown Ranch Market has a bit of history all its own. The family that runs the market has been in Capitola since 1911, which may be why they're so good at curating the perfect shopping experience for locals. They genuinely understand local needs.
Mercantile Capitola
Entering Mercantile Capitola is like taking a voyage across lands. Mercantile modeled their store after old European Bazaars – framed by open space and a wide selection of eclectic finds. You'll discover handcrafted jewelry, the perfect look for your next resort stay, and the most mouth-watering sweets you've ever sampled, artisanally crafted on-site.
Mercantile Capitola is inside Capitola Village, and yet it's a whole new shopping experience all its own. The Bazar, if you will, has dozens of unique shops selling the creations of your local community. If shopping locally is important to you, Mercantile Capitola should become your new favorite spot. Forget that questionable grocery store sausage of vaguely known origins, and meet the maker of your meat – hear its backstory. Build your community while making your life better at Mercantile Capitola.
Oceania Imports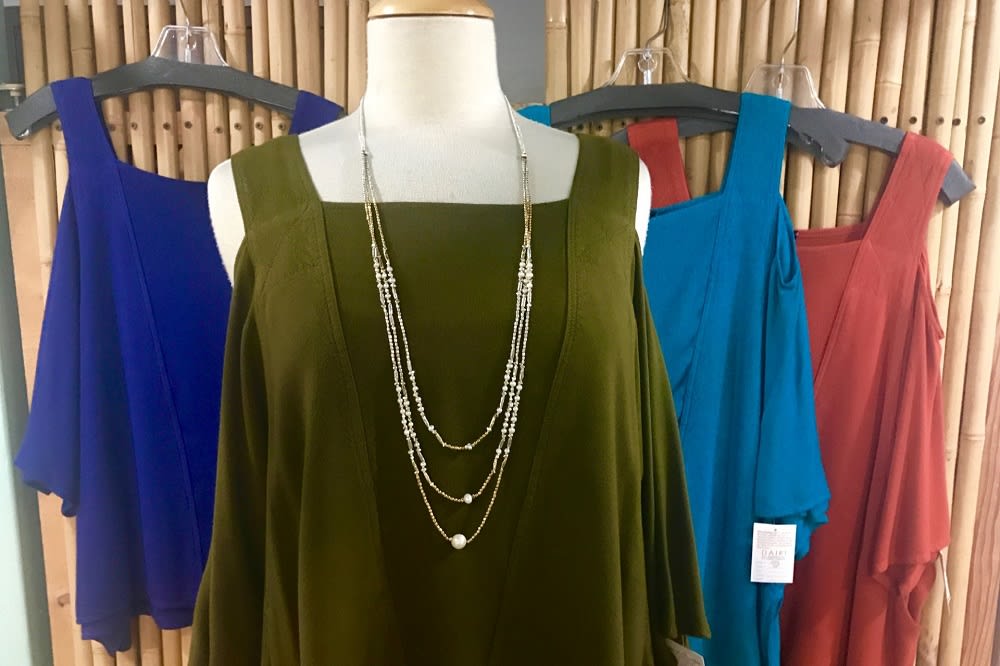 Photo courtesy of Oceana Imports
Capitola shopping is an experience in conscious spending, not just for budgets but for higher levels of consciousness as well. Of course, no shop around town will give you the quality of items with the diversity of selection and the ethical integrity that
Oceania Imports
offers. It's a shopping experience focused on sustainability and unique wares. Never fear showing up to a party in the same tired dress as someone else when you shop at Oceania Imports.
There are a number of high-end labels in the boutique, but the star of the show has to be their personal collection. To offer genuinely one-of-a-kind clothing, the shop crafts its own line. Each item is made in small batches assuring the quality, ethical standards, and exclusivity of the line.
You won't find someone in the same thing as you because there aren't enough versions of it for everyone in town to get one.
King Plaza Shopping Center
If you want to get all of your shopping done in one place, then locals will tell you that King Plaza Shopping Center has everything you need. It's not in an exciting boardwalk location, and there's no wharf across the street, but it's a Capitola shopping staple. It's the everyday kind of place where you get your prescription filled, find your groceries, and get your daily coffee.
The center is also full of delicious food, like everyone's favorite bagel spot. Starting your day at King Plaza means getting your errands done while indulging in a perfectly crisp but soft bagel covered in fluffy-gooey cream cheese. You can find new
outdoor lighting for your house
and get your taxes filed all in one trip. It's truly some of the best shopping in Capitola because it has everything a local could possibly need.
The shopping in Capitola is the cherry on top of an unforgettable cake. Don't just visit the city; make it your home.
Liz Croft
can help you find the perfect place within walking distance of your new favorite shops if you like. She's an experienced real estate agent serving all of Santa Cruz County. Liz Croft is here to turn your Monterey Bay vacation into your new dream life.