Santa Cruz County, California is experiencing some significant changes in the real estate market this year, as the number of single-family homes for sale hits an all-time low. This situation means that sellers can expect to have the buyer's undivided attention when they put their homes on the market. At the same time, buyers can take advantage of decreased competition with fewer people looking to buy homes.
The local data shows that the Santa Cruz County real estate market is currently on sale, and both buyers and sellers can take advantage of the current market conditions. Homes sold slightly faster than last month in an average of 38 days, but they are taking nearly twice as long to sell compared to 15 days April last year. This increased time on market is giving buyers the opportunity to take additional time and make a more well-informed decision instead of rushing to submit an offer the instant a home hits the market.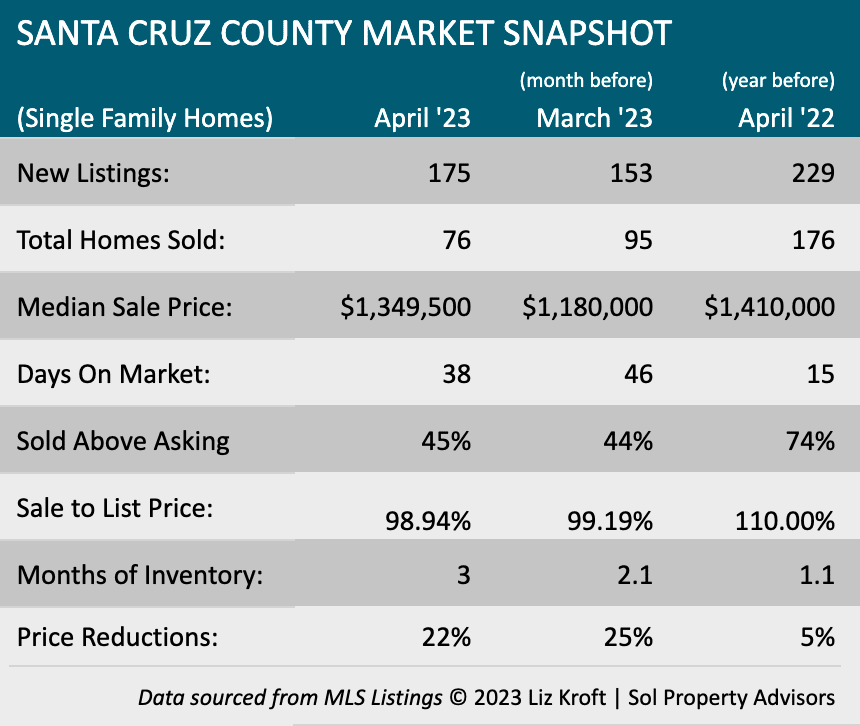 Furthermore, at the end of April, the median sales price of a single-family home was down year-over-year for the fourth consecutive month, something that has not been seen since the 2008/2009 financial crisis. Additionally, the number of homes going under contract is half of what it was in April last year, with the number of sales also down by about 55% year-over-year.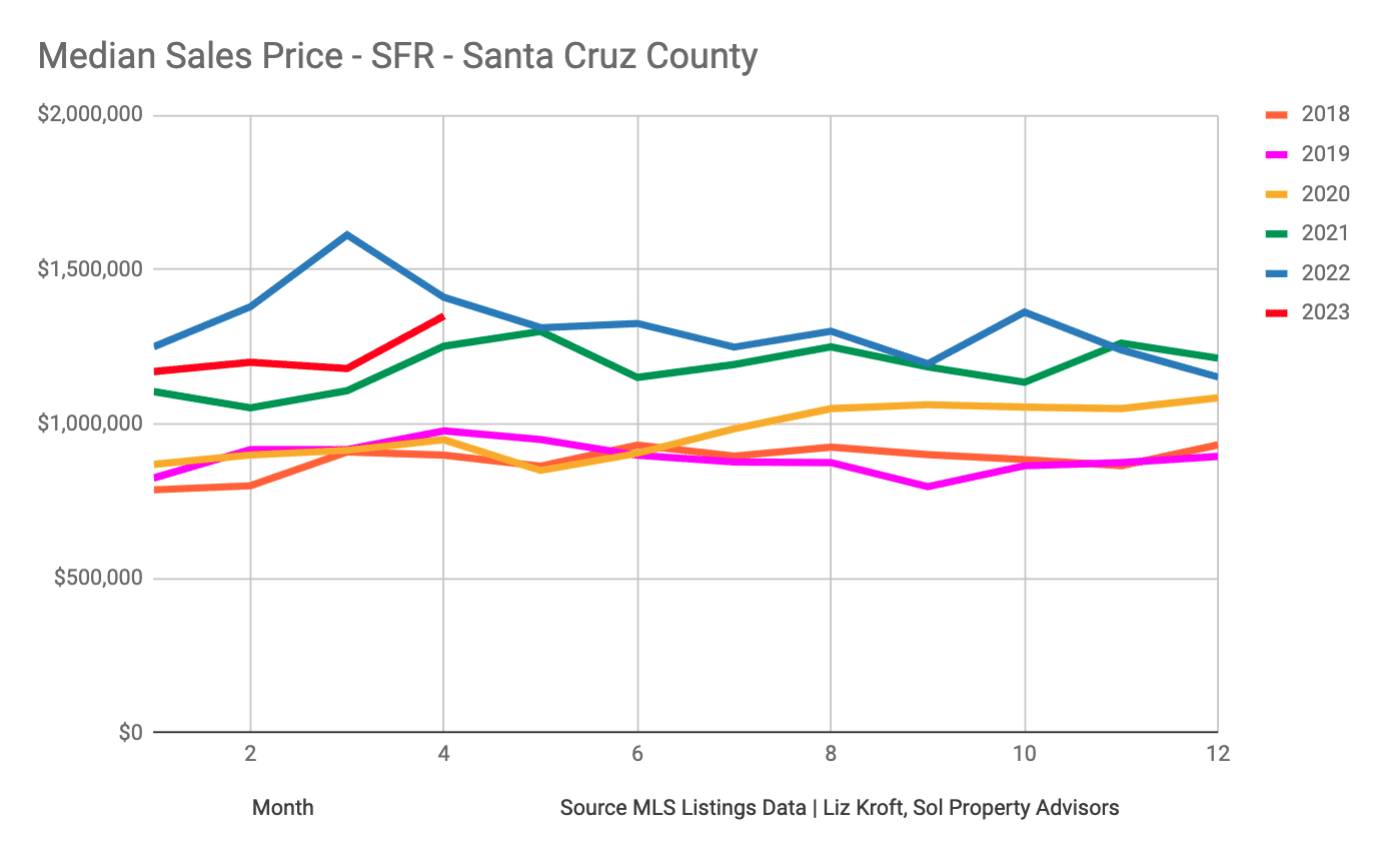 Months of inventory is currently at the highest level seen since early quarantine days in May 2020 at three months. This suggests that the market is finally moving more towards equilibrium after a period of finding ourselves in a hyper-sellers market. Meanwhile, price reductions are four times what they were in April 2022, and fewer homes are selling above asking.
The data shows that competition for buyers and sellers has eased. For those looking to buy or sell a property, this may be an excellent opportunity to take advantage of the current market conditions. Many buyers may feel otherwise given today's mortgage rates. However, it is important to remember to date the rate and marry the house. Property taxes cannot be adjusted, but interest rates often can.
If you are looking to take advantage of today's market for your goals, it is recommended to strategize and connect with a local and highly experienced real estate agent to navigate the market's complexities.