2023 has proven to be a year of ups and downs in the Santa Cruz County real estate market. With buyer demand resembling a rollercoaster—up, down, up, down—it's essential to stay informed and find the silver lining in each twist and turn. In this article, we'll dissect the data, shedding light on what's been happening and why there's still plenty of promise in real estate transactions within this picturesque California region.
Buyer Demand: The Ups and Downs
August brought a predictable dip in buyer demand, attributed to the summer vacation season and the preparations for the upcoming school year. However, what sets this August apart is the unexpected increase in interest rates compared to July.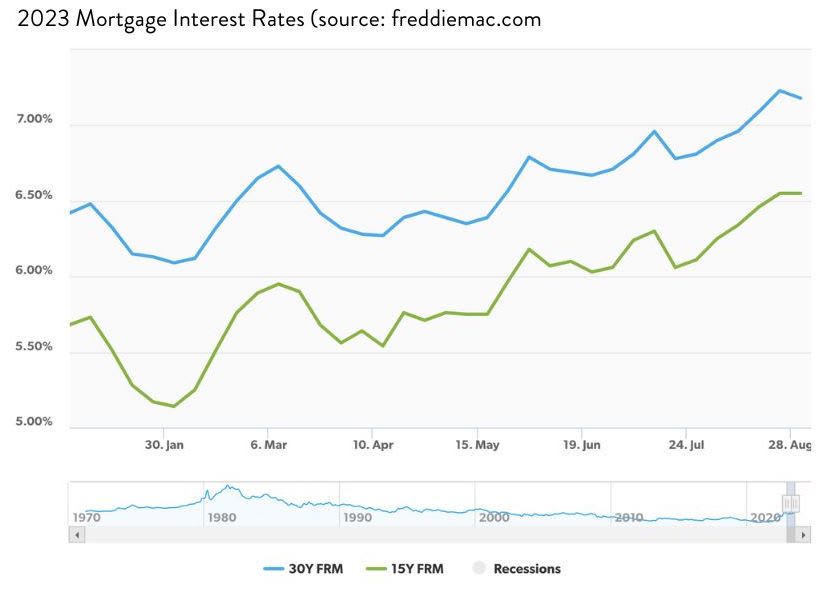 One significant statistic for August is an 8% month-over-month drop in the median sales price for single-family homes. While this may appear substantial, it's important to recognize that the median sales price throughout the year have displayed a degree of volatility, fluctuating between $1.2 million and $1.35 million consistently. Thus, the August decline may not necessarily signify a long-term trend.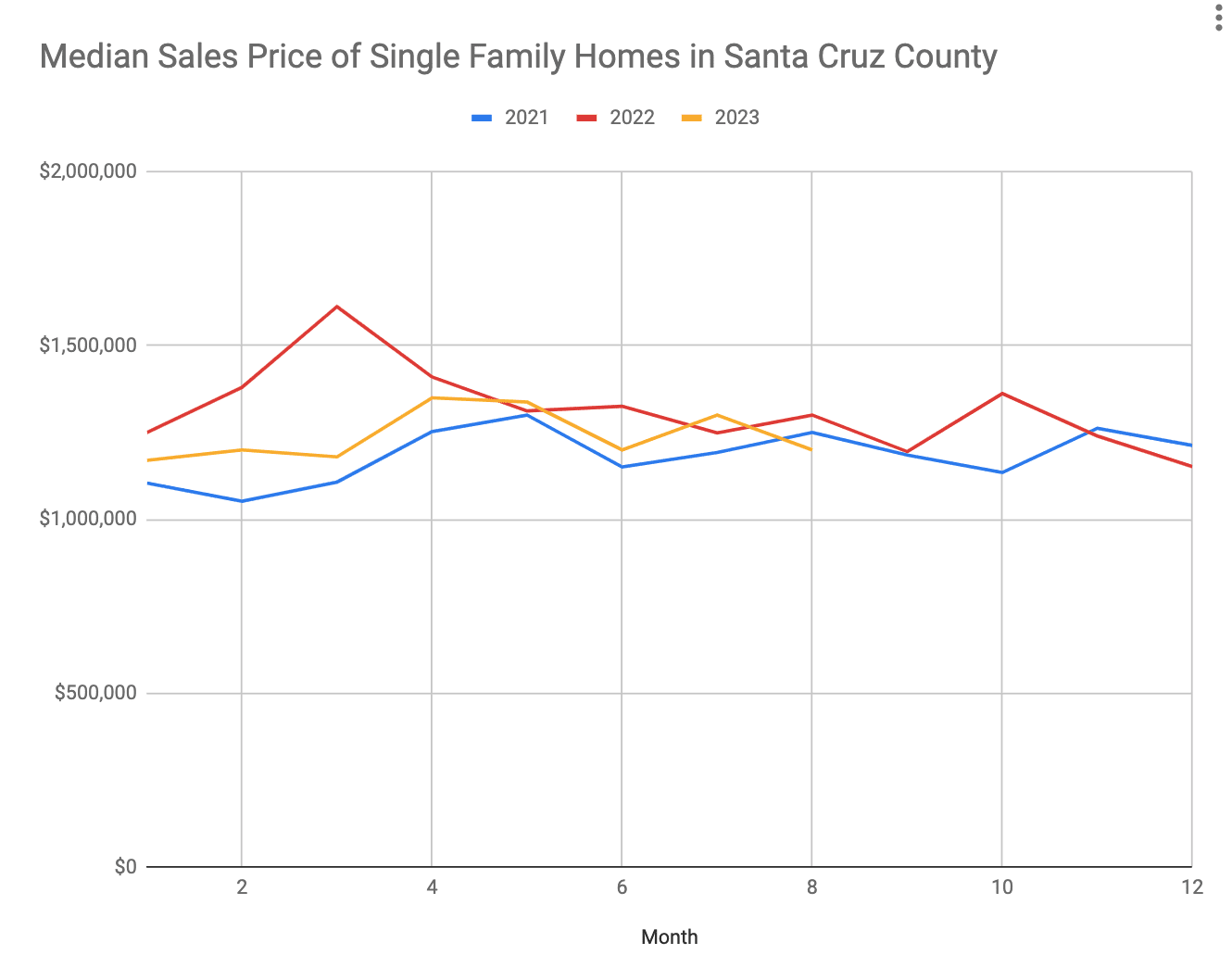 Here's a summary of the key stats:
Median Sales Price: A decline of 8% both month-over-month and year-over-year.
List Price vs. Sale Price: Homes are selling around the list price, in contrast to July's 2% premium.
Inventory: A slight increase in months of inventory.
Price Reductions: More homeowners adjusted their prices.
Above Asking: Fewer properties sold above their asking prices.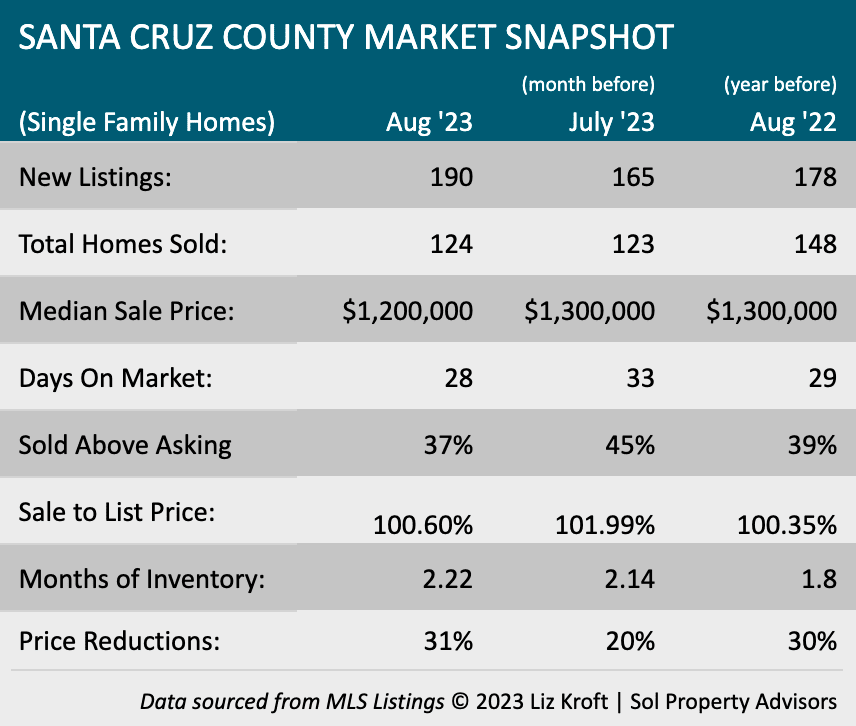 But Wait, There's More!
In August, there was a slight surge in the number of homes listed for sale compared to the previous month and the same period last year. This surge is particularly noteworthy given the description of this year's real estate inventory as the lowest in decades. A substantial number of homes on the market can potentially influence supply and demand dynamics, thereby impacting pricing trends. The 190 new listings in August, however, was not enough to make a big impact.
While the number of homes sold in August remained relatively stable compared to the previous month, properties sold faster on average, with reduced time spent on the market selling in an average of 28 days. This hints at ongoing demand even as the market adjusts to pricing changes.
Seizing the Opportunities
Despite the recent decline in median sales price, it remains a favorable time to sell your Santa Cruz County home. The sustained demand, coupled with reasonable pricing levels, offers favorable prospects for sellers. Conversely, it's also a favorable period for buyers, thanks to decreased competition and motivated sellers. While prices may not be at their peak, the potential for long-term appreciation makes investing in Santa Cruz County real estate an appealing opportunity.
The August price drop, when viewed in the context of a market characterized by fluctuations throughout the year, takes on a different perspective. With historically low interest rates and opportunities galore for both buyers and sellers, Santa Cruz County's real estate market continues to be dynamic and promising.
In the realm of Santa Cruz County real estate, every twist and turn presents an opportunity. Whether you're a buyer or a seller, now is the time to explore the potential that this ever-evolving market has to offer. Let's connect, strategize, and maximize the opportunities available in this thrilling real estate journey.